I'm getting pretty fed up with this Photobucket issue. It's distracting, but hopefully won't distract you from my looking at my most recent project.
I bought this coffee table on ebay for $11. It had a glass top which I removed for the purpose of turning it into a bed end/seat.
I have heaps of foam here so I cut some up and then picked out some fabric. Then I called begged my Mum Chris to come over to help me do the sewing. I had some hand in it - I cut the required fabric pieces. Aren't I clever? While she was swearing sweating over that I painted the table white (surprise surprise). I then got the jigsaw out and cut out some board to to fit the inside of the table frame.
Here's the cover for the foam.
I then placed the foam on the board, put the cover over it and stapled underneath the board.
I don't have photos of the next step, but it was simply a matter of putting a thick staple from the underside of the table to the board. I just put one on each end.
Now it looks pretty...
As you can see I distressed it slightly to give it that rustic look and I scotchgarded the fabric of course.
I listed it for sale on Gumtree. Within an hour a lady contacted me saying she loved it and wanted to buy it and didn't even try and negotiate a price! Hooray! She's coming tomorrow to collect. This will go towards a new Silhouette digitial cutting machine that I've been wanting to buy.
I'm very happy right now:)
By the way, can someone tell me how to insert a button in my post if I am linking up to a party? I can do it on my sidebar, but have on idea how to do it in my post :-/
Megs x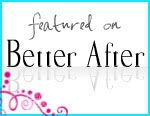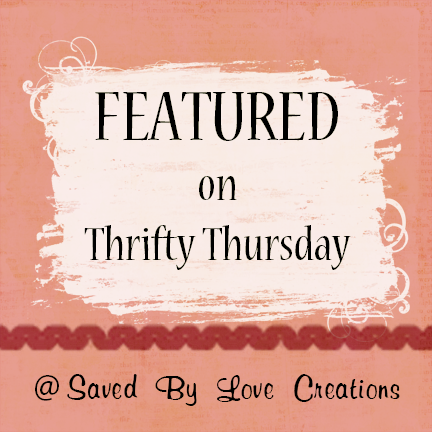 Linking up at: