I have a slight hangover, which is extremely rare these days. Now I remember why I despise hangovers more than I enjoy a few drinks :( But I had a great time last night meeting some cousins I hadn't met before, so we had a bit of a family
re
union.
I soldiered on through my seediness today and finished this cabinet. Here is the before:
I'm not sure if it was a kitchen dresser or some sort of a sideboard. I bought it at the Salvos for $15 - bargain!
The after:
Isn't she a beauty? I decided it needed some
balls
feet so Mr T kindly attached them for me (I'm not that clever when it comes to those things). I think they make it look so much more grand. I also love the new hardware which allows for the old fashioned key locks it had.
I just gave the top a varnish. Doesn't the Australian Oak look stunning...
Of course I lined the drawers with fabric. I'm not wild on it but it only cost me $1.60!
I also revamped an old telephone seat but it looks like something my dog throws up after eating the grass outside, so I have to start from scratch again. Olive colour paint - not a good idea. When I post about it, I'll make sure to show you what it looked like so you can learn from my mistake.
Enjoy the rest of your weekend. I might go get some junk food and veg on the couch for the rest of the afternoon.
Megs :)
Partying at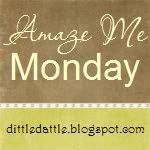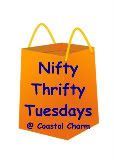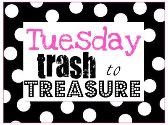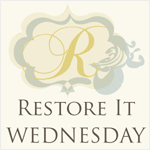 Blue Cricket Design - Show and Tell