You may remember this box couch I picked up at the auctions for $55...
I nearly keeled over when I opened the lid! It stank! I could only describe it as old cooked smelly socks (not that I would really know what that smelt like) mixed with moth balls from sixty years ago. I have never seen one of these before and I can only guess where it came from. A brothel maybe? Who knows what (or who?) they kept under the lid! Hmmm... don't wanna go there.
Aaaaaanyhoo, it had great bones and was super comfortable. I poured a whole packet of bicarb soda in the bottom and left it for two weeks to absorb the stench.
I must give most of the credit to Mr T. He turned this into his baby. Once he started there was no stopping him. Of course I bought the fabric, helped with cutting, stapling and holding tools and equipment for him. Oh and I sewed the handle and the cord. But I'm sure if you asked him he'd tell you that there was no way he could have done this without me. Ok well maybe he could have.
Here is our Rosie now:
Isn't she adorable! She's definitely a keeper this one, only because she's so unique. She's on casters too so we can wheel her around, which is good because she's as heavy as my car.
We've placed her near the window at the back right where the sun comes in. Now I have to try and keep the little people and pets off it. Here's one more piccie...
This is our first big upholstery project so I started to take photos as we were going but in the end it all got too hard because there was so much to it. The last bit was the trickiest. I attempted to do piping on the fronts of the arms but it looked terrible. In the end we just cut out a piece of board and glued the fabric on and stuck on the front. Yes we're cheats, but I think we pulled it off.
Now I have to go cover her up because I can see my cat eyeing it off.
Catch ya later!
Megs x
Linking up to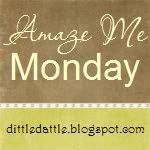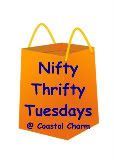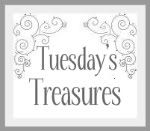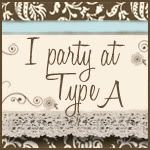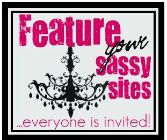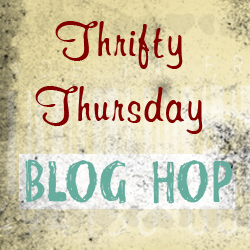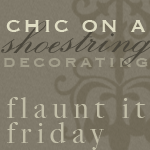 I was featured: